BBB is a proud partner of Hors Catégorie, a base camp for the cycling community in Brussels. We are happy to have such a strong relationship with this cycling hub, established both in Ixelles (La Centrale / Volta) and Uccle – Watermael (Drohme Park).
Hors Catégorie Drohme is BBB's "unofficial" basecamp
In 2022, Hors Catégorie opened Drohme, a Cycling Meeting Point in the Petite Tribune of the former hippodrome de Boitsfort. A place where you'll find coffee, drinks, terrasse, bikewash, cycling essentials and quick repairs.
Settled at the edge of the city and the Sonian Forest, it's the ideal starting and arriving point for any weekend or afterwork ride!


Services provided there to BBB members:
Where the heart of Hors Catégorie beats
Hors Catégorie is a basecamp for the cycling community. Bike repair, bike building and selling, cycling club, bike delivery, buvette, workshops, exhibitions, parties, they do all that and more!
Historically based in Ixelles, HC's headquarters are now settled in La Centrale Volta (close to the Cimetière d'Ixelles), in a 500 sq meters industrial building, together with several other projects.
Please note that our friends and partners at Hors Catégorie offers more than a delivery point. Free coffees, special prices at the bar, branded merchandising, free use of stand and tools… you'll be able to enjoy all that and more by joining Hors Catégorie ASBL. 
👉 Check-out Hors Catégorie's webpage for more info about membership.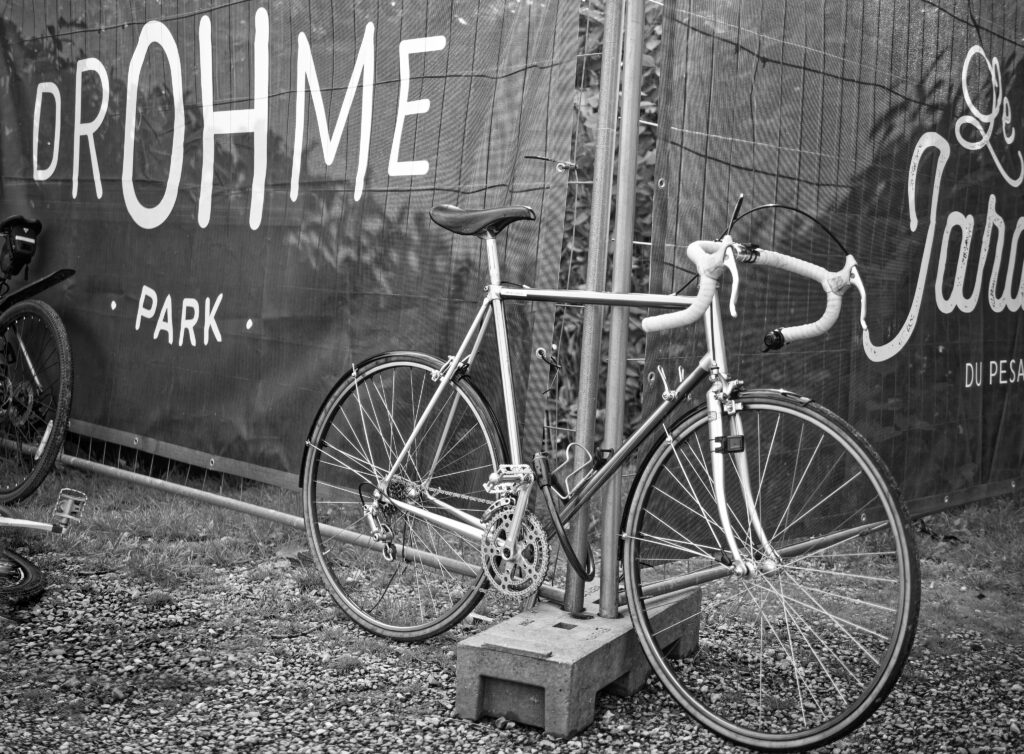 achromat.studio, Nicolas Brookes, Jonathan Dan