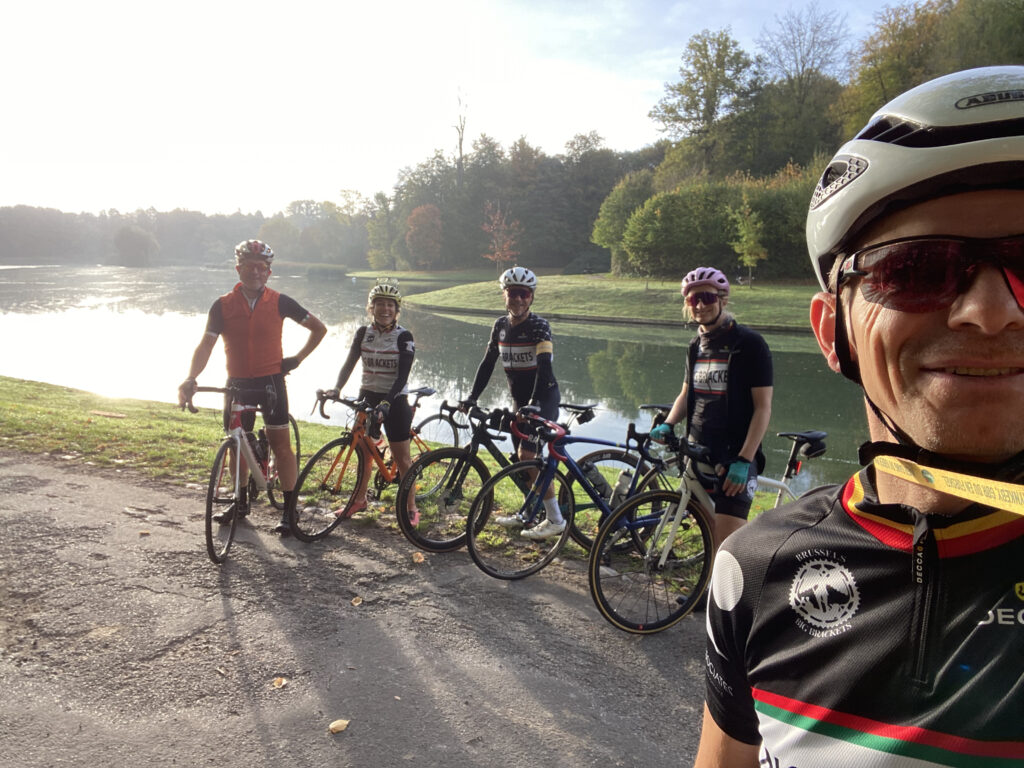 the 1st and 3rd S

aturday

 of the month
meeting time:

summer 08:30 (1 April to 30 September)
winter 09:00 (1 October to 31 March)

rides announced on BBB Strava Club
BBB members only, registration compulsory
WE ALSO RIDE FROM SCHAERBEEK!
Departure and arrival will take place in the area of Josaphat Park in Schaerbeek.
Departure:


Roundabout crossing Av. Chazal, Av. Général Eisehnower and Av. Ernest Cambier, next

to Square Prévost-Delaunay and entry to Park Josaphat.
Arrival: 

La Guinguette Populeir, easy access from Bld. Lambermont and Av. Louis Bertrand. 20m from the street with plenty of space for bikes and riders.
Winter season (when La Guinguette Populeir is closed): we arrive at La Brasserie de Lalaing just 100m further down the road.
Josaphat rides features 2 groups
Advertised hourly average can evolve according to the weather or the elevation of the course.
All groups are leaded by experienced road-captains and ride the same route.
Both Chill and Fast group are steady rides (no sudden change of pace) or attacks (Road captain may
allow some sections/climbs to be raced, before regrouping at end of that segment).
All rides shall always be aware of the slowest riders and support these to reach better team performance. No-one shall be left alone on a tough climb or fast flat stretch. Splits in the peloton shall be sought to be closed through a collective team effort from front to back of the field.
Chill group:
averaging 22 to 24km/h
no-drop policy (we ride and return as a team)
Fast group:
only in spring
averaging 26 km/h
Please register on Strava to help us organizing the groups beforehand
COLLECTION OF "JOSAPHAT-RIDE" ROUTES
BBB is building a collection of routes starting from Schaerbeek.  They all start and arrive in the area of the Josaphat Park.
New routes are added regularly, so keep an eye out for new tracks to explore!