ULTRA CYCLING &
LONG DISTANCES
Come and join us if you dare!
BBB has created a section dedicated to long distance cycling. If you want to test your endurance limits and discover the world of long distances, join us ! We will attend several long distance rides throughout the year. 
We also organize BBB's BRM, "Sweet Caroline" (April).
JOIN BBB'S ULTRA CYCLING / LONG DISTANCES GROUP
Join our WhatsApp group to fine-tune your personal calendar, find team-mates for collective events, hand out advice, plans, mechanical and material tips, or even to deal with logistical issues!
LAST BBB MEMBERS "ULTRA/LONG DISTANCES" REPORTS
Check-out what BBB "long distances" riders say about what ultra cycling / long distances trully is!
Gabriel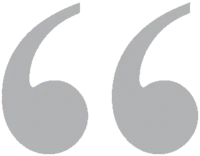 What I like about long distance riding is that it is not about cycling: Riding a brevet is about adventure, discovering new landscapes and new physical limits! Randonneuring is where a bicycle truly fulfills the purpose for which it has been created: going the distance", Gabriel
Gaëtan