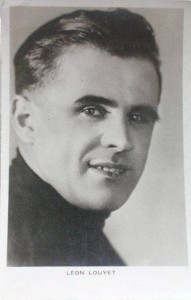 The founders and first members launched the club in 2009.
The Black Jersey with tricolor belt was designed in remembrance of Léon Louyet, better known as Le Poilu.
Léon Louyet (born July 7, 1906 in Loos- en-Gohelle, France, and died May 19, 1973 in Charleroi), former Belgian Champion (in the category known as  "independents riders"), has finished once 2nd in Paris-Brest-Paris, and is above all a 3 time Tour de France stage-winner. He wore proudly the black jersey of the Belgian Team well known as "Escadron Noir". 
—
Pierre Dubois, Michel Wajsbort, Fabien Moreau, Jean-Lou Vandewiele, Hugues Rey and Etienne Wery made up the first board of administrators.
Philippe Close, échevin of the City of Brussels, was then our Honorary President.