Built up through BBBs history, and reflecting our foundations as a touring group exploring small lanes and cycle paths often with short cobbled or gravel sections
| Route | Distance | Elevation | Direction | Modification | Download |
| --- | --- | --- | --- | --- | --- |
| Cobbled Classic | 84km | 1000m | S | 28.03.22 | Download |
| Emile Daems Classic | 95km | 880m | W | 31.08.21 | Download |
| Muur Bosberg Congoberg | 96km | 850m | W | 16.09.21 | Download |
| Eddy Merckx Ride | 103km | 750m | NE | 16.09.21 | Download |
| Century Ride (Namur) | 169km | 2150m | SE | 28.06.22 | Download |
Built up through BBBs history, and reflecting our foundations as a touring group exploring small lanes and cycle paths often with short cobbled or gravel sections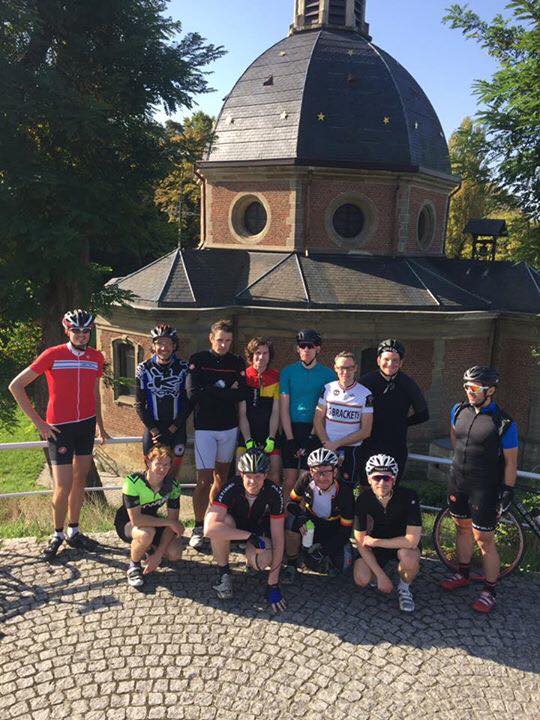 Muur - Bosberg - Congoberg (99km, 700D+)
The season highlight for many members is our visit to the hallowed cobbles of Kapelmuur. The tension builds as we approach Geraardsbergen from the South via the winding lanes of the Pajot. Spurred on by the memories of Cancellara, Boonen and co, it's a race to the Chapel before regrouping and the traditional Flanders follow-up on the Bosberg. Keep some energy in your legs though, or else with the Congoberg climb still to come, it will be a long ride home.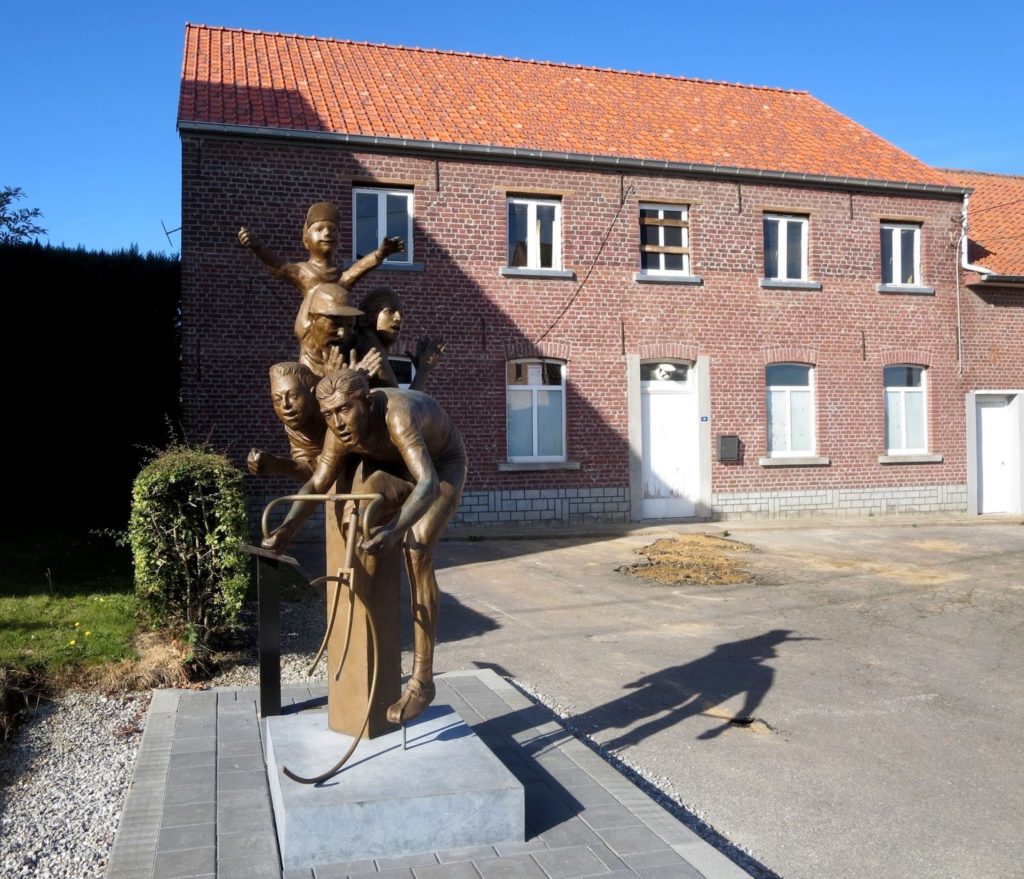 Eddy Merckx Route (103km, 750D+)
Our ride out to Eddy Mercx's birthplace is about much more than just a selfie with the statue of the sporting legend. The morning starts with the steep climb of the Smeysberg before a number of shorter tests on the winding lanes of the Hageland to the East of Leuvan. After a quick stop to pay hommage to 'the cannibal' the roads level out as we return home, so there should be no shortage of volunteers to ride 'la course en tete'.