You need extra info? You want to partner-up?
Email us, DM us, follow us… whatever, just keep in touch.
You want to know more about our Cycling Club, about our rides or about BBB membership?
You want to suggest something or to send us a comment?
You want to set-up some partnership or sponsoring-deal with us?
#BBB #BBBracing #brusselsbigbrackets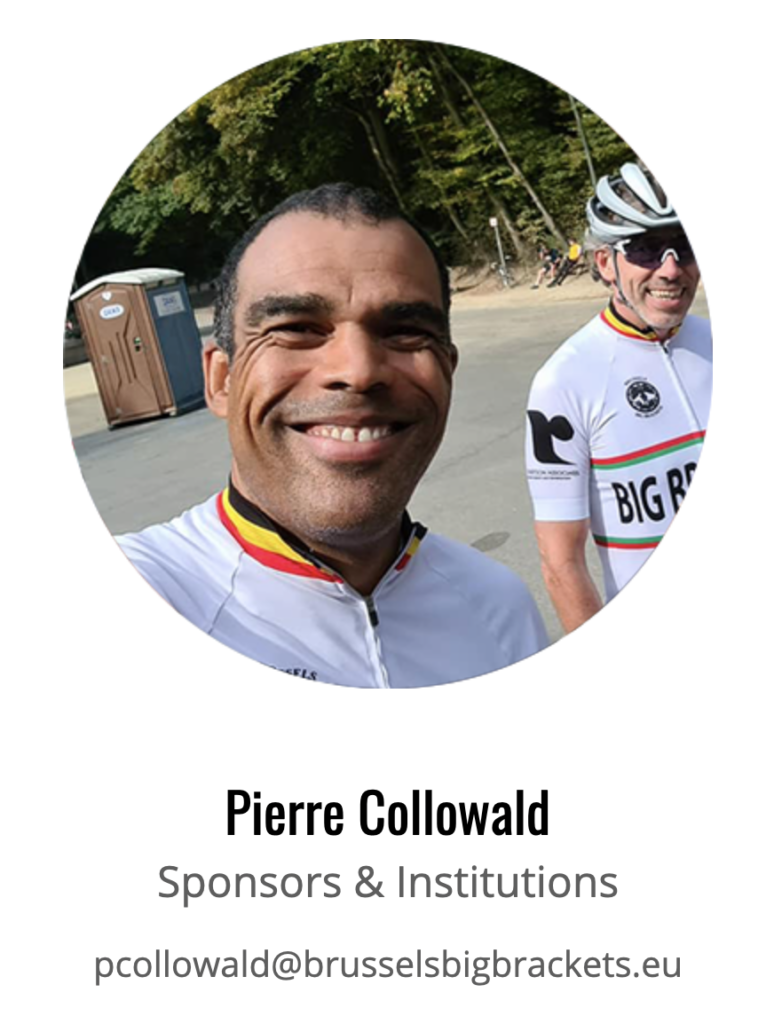 … and all the volunteers who help us to carry out our Cycling Club (especially road captains, routes planers and reviewers a.o.)
DO YOU WANT TO PARTNER UP?
You want to know more about us? Just email us!
We are looking for partners who could help us to:
focus on our security policy (road-captains equipment)
strengthen our training policy to build-up a strong team of instructors and coaches 
finance the apparels of our social and/or competitive riders
We can offer: 
visibility on BBB and/or BBB Racing apparel
naming of our events and/or of our Elite and/or U23 Teams
online powerful visibility (with photoshoots, professional videos…)
… and the possibility to build-up or share amazing stories with your communities