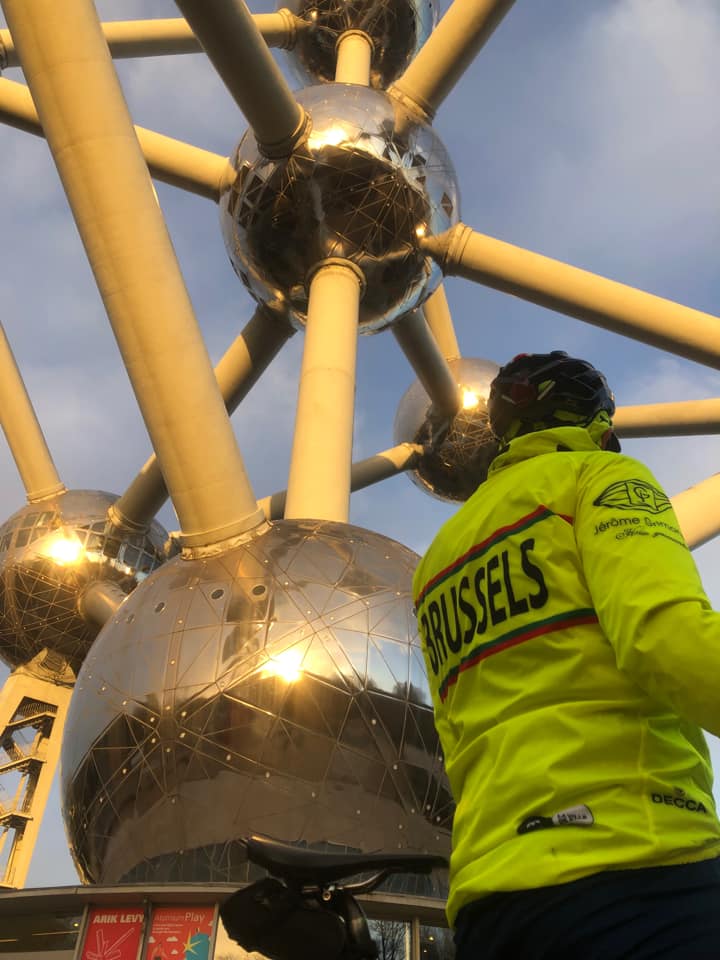 Let's explore the northern part of Brussels, with a meeting point under the Atomium. We aim at proposing a short and chill ride for people willing to ride twice during the week-end, to enjoy a start from somewhere else or … to benefit from a later start.
You'll find in our Ride etiquette some basic rules of group riding that everyone should be aware of.
We plan to organize some "specials" during the season:
the mixed roads : a mix of road and easy, rolling gravel sections : nothing very technical but ideal if you enjoy frolicking around between the fields and the woods, enjoying nature. These roads won't be suitable for road bikes but it will be clearly announced on Strava beforehand.
the gran fondo's: we will plan a few rides of > 100kms. Those might be the occasion to stop somewhere along the way and get a drink in a fietscafe or something.
the 2nd and 4th 

Saturday

 of the month
group meets a few minutes before 9.00 and starts at 9.00
meeting-point under the Atomium
rides announced on BBB Strava Club
BBB members only, registration compulsory
Atomium rides feature 2 groups. Choose the one that suits you the best!
Advertised hourly average can evolve according to the weather or the elevation of the course.
All groups are leaded by experienced road-captains and ride the same route.
Chill group:
no drop group,
average speed between 22 and 24 kms/hour, 
if you choose this group, respect the chilled pace.
Fast group:
drop group,
average speed between 26 and 28 kms/hour,

if you choose the fast group and get dropped, no worries, you will fall back on the chill group eventually.
Please  register on Strava to help us organizing the groups beforehand.
COLLECTION OF "ATOMIUM-RIDE" ROUTES
BBB is building a collection of routes starting from North.  These rides start from the same meeting point, under the famous Atomium.
New routes are added regularly, so keep an eye out for new tracks to explore!