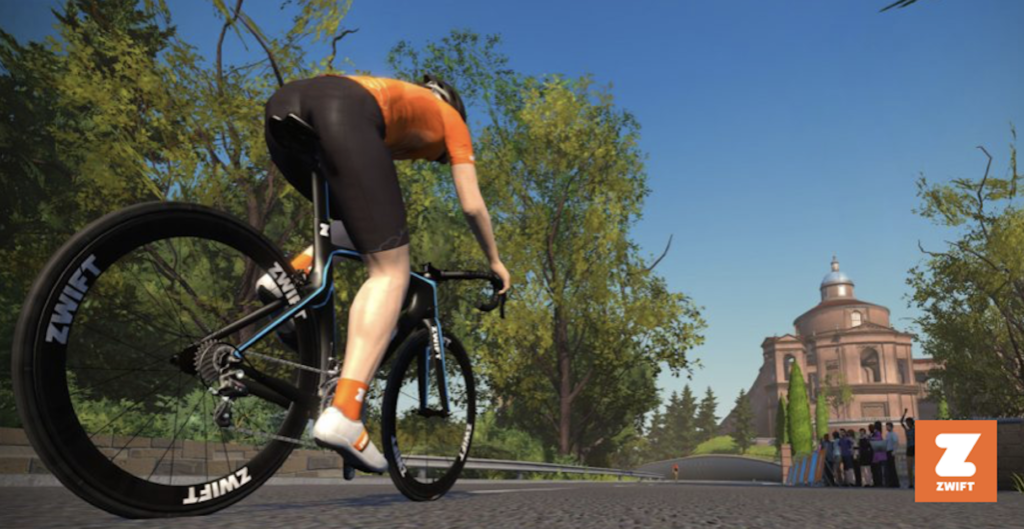 BBB "Indoor" Rides are set-up by BBB members and/or by BBB friends (a.o. BXL Zwifters), usually on Tuesday evening, Saturday morning and Sunday morning from October to January. 
Rides are announced through our Strava Club.
Everybody can join!
We generally use the "Keep everyone together" option, which means that we stay together, regardless of your speed or power. 
We sometimes plan to have a specific workout during the session. In this case, you must press 'E' to select the correct workout as specified in the meetup invitation. 6. The workout is now loaded and will automatically start when the countdown ends (along with the other riders on the ride)
First—you need a Trainer. This is what holds your bike in place. In many cases, it will also give us the info we need to make you move in-game and let you ride with Zwifters all around the world.
Second—you'll need a Bike. We'll help you figure out what bikes work best with Zwift.
Third—but definitely not least, you'll need a Device to run Zwift on. We support a ton of different devices.
How to join meetups?
(1) To be sure not to miss any of the meetups set-up by BBB members or by BBB friends (a.o. BXL Zwifters), do not forget to follow the "ride leaders" on your Zwift Companion app :
Nick Brookes (BBB Racing)
Thomas Freisinger (BBB Racing)
Stephane Louvet (BCT)
JP Thivet (BBB)
(2) Sign up to the ride on the Zwift Companion App
(3) Launch the game (preferably 10 minutes before the meetup time, just in case you need to update).
(4) Start riding in any world of your choice. You will get an invitation to join the meetup, with a countdown. Click on Let's go!
(5) You will then be 'warming up' virtually with the other riders on the group ride, until the ride starts.
(6) You will normally be synchronized with the other riders on your ride. 
Download Zwift
Download the free Zwift app to get started with virtual cycling and running workouts.
Zwift is available for iOS, MACs, PC, and Android devices.
👉 https://www.zwift.com/eu-fr/download