SOCIAL OR COMPETITIVE RIDER,

BBB BRINGS TOGETHER ANY TYPE OF CYCLING ENTHUSIAST
Established 2009 in Brussels, BBB is the largest Cycling Club of the Brussels-Capital Region. We include a "recreational" group and a racing section and focus on solidarity and diversity. 
Should you want to join us, please checkout our membership section.

WE RIDE ALL TOGETHER,
ALL YEAR ROUND
Brussels Big Brackets Cycling Club is proud to be multicultural, just like our beloved city. We focus on solidarity and diversity and welcome members with different cycling skills and ambition.  We offer a schedule of cycling rides all year round. 
BBB Racing accommodates all cyclists who aim at improving to competition level. We organise structured training rides and race-oriented training sessions. BBB Racing targets riders of all abilities interested in any kind of competition: ECW races, gran fondos, sportives, time trials, gravel, etc.
Smooth tarmac isn't your thing?  Fancy getting muddy and off the beaten track? The emphasis is on having fun and discovering hidden trails!
Women represent a growing part of BBB's bunch, taking part in casual rides and even in races. All fitness, levels and skills are welcome and everybody finds its place at BBB Cycling Club.
WE ORGANISE CAMPS & ACTIVITIES
BBB Cycling academy program, training camps for our racing and development teams, long weekends, track initiations… and social events. You'll find all that and more at BBB !
We love all kind of challenges, granfondos, BRM, ultra cycling events … as long as they are impossible to deal with.  Will you dare to take part in ?
Brussels is where ou hearts beat. We feel at home everywhere there… and especially at Drohme, where we have been setting up our clubhouse.
Cyclo or racer, chill or fast ride lover, short or long distance, Granfondo, Ultracycling, road or gravel addict...
Whatever your gender, age or cycling skills are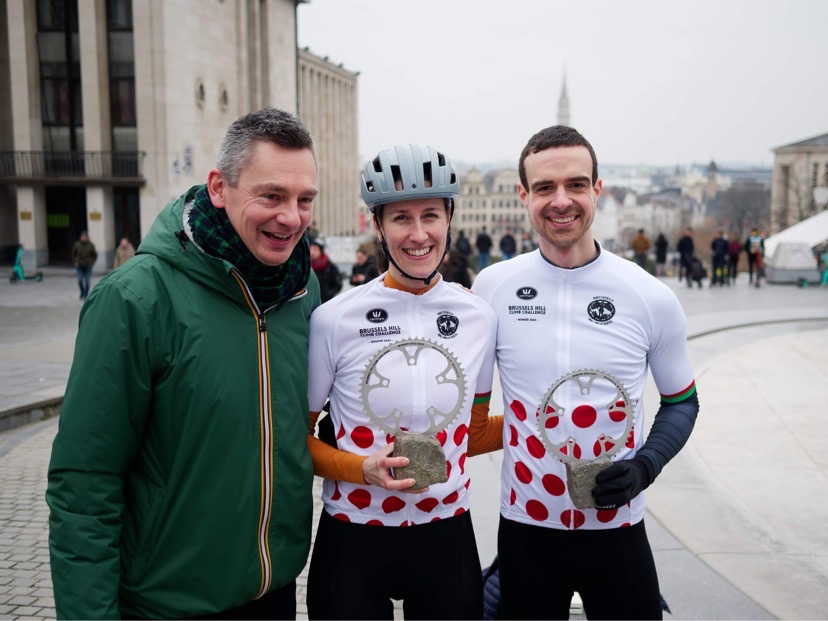 Concluding the BHCC and its 10 separate legs in and around Brussels, it was great to get together for the...
Read More