MEET OUR ALL FEMALE BBB GOES PINK! TEAM
Five BBB female members will be riding across Belgium this summer to raise funds for Think Pink Belgium.
These 5 pinky girls did not all know each other, but still decided to commit to raising funds and cycling 400 km together. They do so because they believe fundraising for the fight against breast cancer is worth it and can make a difference to those who are affected by this form of cancer.
We hope you are following their activities on Facebook and/or Instagram.
In this special post, we get to know Antje, Céline, Kristien, Tania and Yvonne a bit better. The "BBB goes pink!" team wholeheartedly thanks the very many club members that have helped them reach their minimum funding target. Fundraising continues, and you can still make your contribution.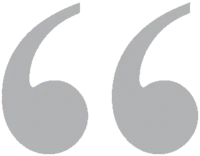 Because we think we can, we are aiming to double the amount we have fundraised so far. With your help and within just about a month, we went beyond the 3750Eur required from our team by Think Pink Belgium. As the training continues, so does the fundraising. We hope to count on the support from friends, family, colleagues and cycling buddies. Big thank you already!!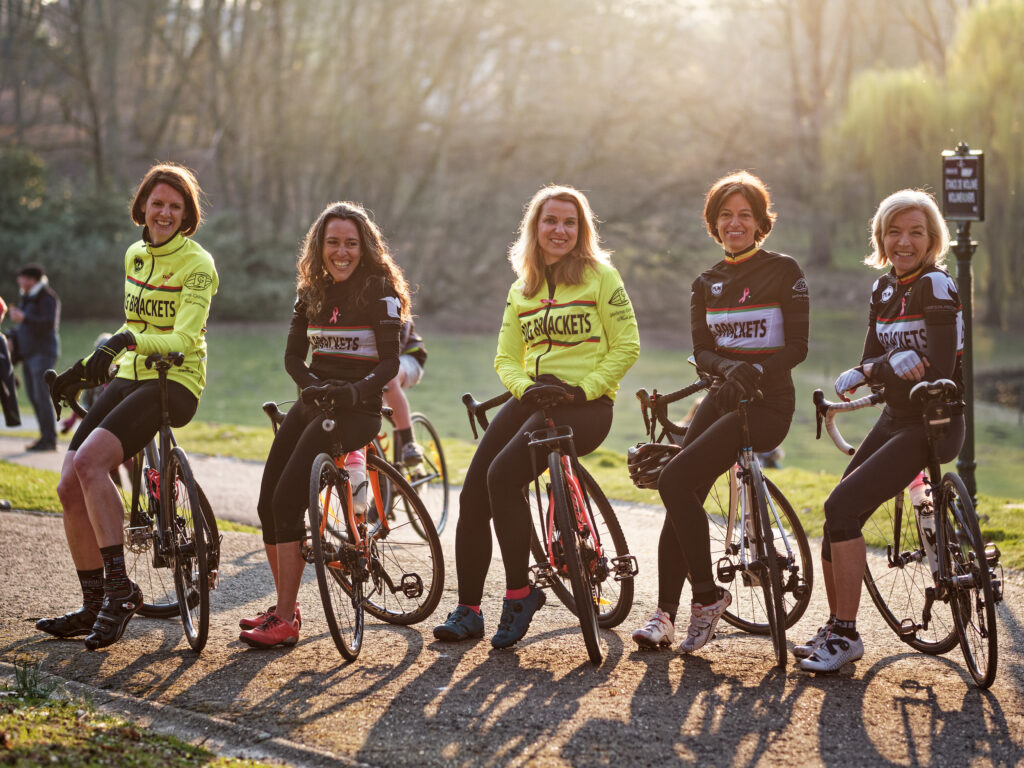 Let's talk about how you took up cycling and became members of the Brussels Big Brackets.
Kristien, what made you take up cycling?
Kristien: I grew up in the Hageland outside Leuven and used my bike for everything: to cycle to school, to friends and to sports activities. When I was little, many days were spent just biking up and down our car-free street – often with cards on the spokes! As a teen I must have come close to 100 km per week. I remember the sense of freedom my bike gave me. But it was only last year in May during the lockdown that I first rode a race bike when I borrowed my neighbour's for an afternoon, inspired by a friend's happy posts on Facebook. I was wearing the wrong clothes, the bike was a bit too big, and I managed to shift to higher gears only… but still loved it! A couple of weeks later I bought my – almost new – bike second hand from a woman in the Flemish Ardennes and ever since I have been riding 2 – 3 times per week.
Cycling ticks many boxes for me and acts therefore as a real energiser. I like exercising, outside and in all seasons, I enjoy being in nature, I get energy from discovering new places and I very much cherish the sense of freedom it gives me. I actually feel happy as a child when I'm on my bike (even without cards on the spokes). People tell me I'm always smiling on my bike pictures. And last but not least, I like cycling because it allows for easier and more fun socialising than running.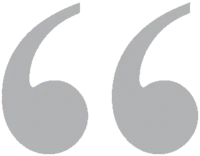 Their enthusiasm and "can do" attitude mean a lot to me.
When did you join the BBB?
Kristien: I joined BBB in January this year. I had planned to join earlier, but I was diagnosed with breast cancer at the end of August and decided to wait and see what my treatment would be. But cycling remained important throughout: 6 days after the shock of my diagnosis I got quite a bit of stress out of my system at the BXL Tour (which I absolutely loved) and throughout that whole period I was out biking a lot in between medical appointments, often on my own, sometimes with a supportive friend. This helped me enormously to keep my body strong, my mind relaxed and my spirit up. I was lucky enough to be spared of chemotherapy and radiotherapy, so I was back on the road pretty quickly. And then I was really keen to join the club and go on my first ride, which was the Atomium ride on 8 January, where I met Captain Marie-Cécile as well as Tania, Yvonne and Céline.  
I still cannot believe that within a month of that first BBB ride I was part of a team of fantastic women that wanted to join me for the Think Pink ride. Their enthusiasm and "can do" attitude mean a lot to me. I look very much forward to riding across my country with them and I know already now that arriving in Bruges will be a very emotional moment for me. And I am so glad I will be sharing it with them!
How would you describe the BBB in one phrase?
Kristien: A very welcoming and extremely well run cycling club in Brussels which allows you to discover great new routes and make great new friends, all at the same time!
Antje, let's turn to you. What made you take up cycling?
Antje: I actually was a runner, rather than a cyclist. Until – like many of us when you get older – I encountered knee problems. I searched for a replacement sport for many years (tried boxing, fitness, etc.), but then received a mountain bike as a birthday gift from my friends for my 40th birthday. This, and the encouragement of my husband, was the start of my love affair with two wheels. I enlarged my bike park to a road bike around 5 years later, when we started to go to organised bike tours all over Belgium. And then, we discovered the BBB!
When did you join the BBB?
Antje: About 8 years ago, I simply googled for a cycling club in Brussels and found the BBB website. Although it was by far not as professional as now, it sounded welcoming and international, and with my husband we joined the Sunday morning rides. I honestly think I was one of the first women to join. There was only one group  (!) starting from Bois de la Cambre, no routes shared upfront, and I admit I got lost and left behind several times, because fitness and cycling levels were so different. This was rather frustrating and I thought of giving up…but then, thanks to Emiel Van Druiten, two groups were established. The rest is history: with Jean-Philippe Thivet as president and the great team around him, things became more and more professional. The necessity to register cyclists due to COVID restrictions contributed to the growth of the club from 35 to now more than 350 members. I am very proud of being part of BBB, and very happy that we have a growing, vibrant female community…and ideas like participating in the Think Pink ride becoming reality.  
How would you describe BBB in one phrase?
Antje: BBB, THE welcoming, open, international cycling club in Brussels for everyone, with the right values, attitude and organisation to feel "at home" as a cyclist.
We turn now to Céline. What made you start cycling, Céline?
Céline: I borrowed a friend's racing bike back in February 2020 to ride with my son who had had one for his birthday. Then the pandemic kicked in and cycling was pretty much the only sport left you could do with a friend. So I started riding with a friend and got hooked. Since then, I've done 13346km. If you had told me I'd do that at the end of 2019, I would have said you were nuts. Cycling didn't come naturally and my balance on a bike is still terribly poor but riding miles and miles in a day is exhilarating. I've seen more of Belgium in the last 2 years than in the previous 16!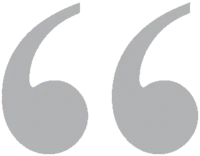 Riding miles and miles in a day is exhilarating.
When did you join the BBB?
Céline: I joined officially the BBB in October 2020 but then the pandemic hit again and they had to cancel the organised group rides until spring 2021. That's when I started riding with them. There were already quite a few women at the time. Tania and Antje were among the first I met. Great team mates from the start. At that time there were less groups, and the 'slower' cyclists just had one 'B' group with shorter rides. It was not long before we convinced the club to add a 'chill but long' group too! Before joining the BBBs I was looking for a club and had tried one already, without being fully convinced. A friend mentioned the BBBs. He thought they would be a good match, he was right.
How would you describe BBB in one phrase?
Céline: BBB, a warm, welcoming and fun cycling community!
Let's turn to Tania. Tania, what made you take up cycling?
Tania: I started cycling 'properly' when I came to live in Brussels, almost 5 years ago (June 2017). Before that and since I was at university (Peru), I would just use the bike for commuting. In Lima, it was a rather adventurous sport, though good training for riding almost anywhere, expecting the unexpected from car and bus drivers! A bit after finishing university I moved to London for work. After a year with no cycling and the prospect of staying longer in that big city, I got a second hand hybrid bike. When that one got stolen, my best friend built me a single speed bike with a frame found on the streets. I then bought the road bike I currently have (Pumpkin) because I had by then, signed up to do a Bikeway to Hell Challenge (2016). I love the freedom feeling cycling gives me!
When did you join the BBB?
Tania: In 2018, while training for yet again another Bikeway to Hell cycle challenge, a BBB member I was training with, introduced me to the BBB. It took me quite some time to join in though, as I was scared of the group speed. I went to a few test rides in 2019, before officially becoming a member in January 2020. At that time the only woman I occasionally met was Antje. If I remember correctly, there was usually just one group of cyclists and very often there were fast guys! During the pandemic we regularly rode with the (BBB) Rebels, they know who they are! It was a great way to keep pedalling, to see people and to have fun!      
How would you describe BBB in one phrase?
Tania: BBB, a bunch of great people to have fun with on two wheels (and on two feet and/or with a glass in hand too!)
And last but not least we turn to Yvonne. What do you enjoy about cycling, Yvonne?
Yvonne: I have cycled all my life and my love for it is ever growing. I have used a bicycle to commute in cities (riding through Berlin nights is one my favourites!). I have bike packed and done other tours in different parts of the world. I only got into road cycling in 2019 but had to move to Brussels to really live that.
When did you join the BBB?
Yvonne: I joined BBB in September 2021, less than two weeks after I moved to Brussels. I was a little nervous as I had never cycled in a club but people were very welcoming and it was so much fun to meet lovely people and explore a new country while riding. The club offers different groups to join.
How would you describe BBB in one phrase?
Yvonne: BBB is super inclusive and full of fun and bike passionate people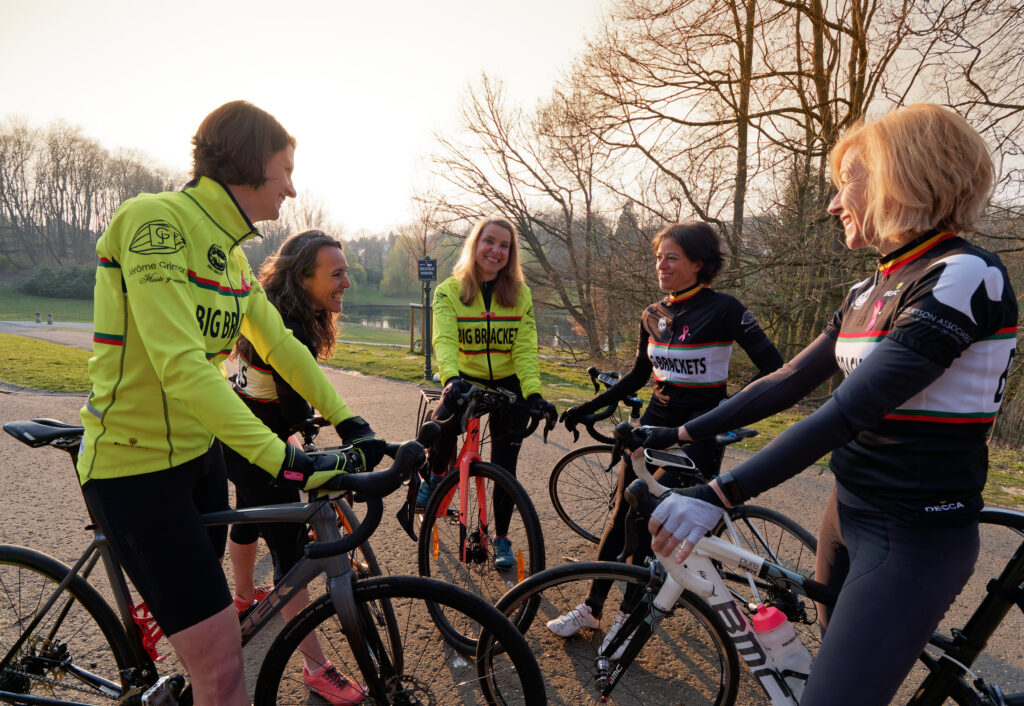 "STRAIGHT THROUGH BELGIUM", THE CHALLENGE AHEAD
What do these women think of cycling long distances and/or cycling over days in a row? Some of them will be doing this for the first time, others already have some experiences on the saddle. Scared? No, they are confident, trained and very determined.
So let's now turn to the challenge you've signed up for. You will ride 400 km from Signal de Botrange, Belgium's highest point, to Bruges in 4 days. What are you expecting? Have you done any other cycling challenges before?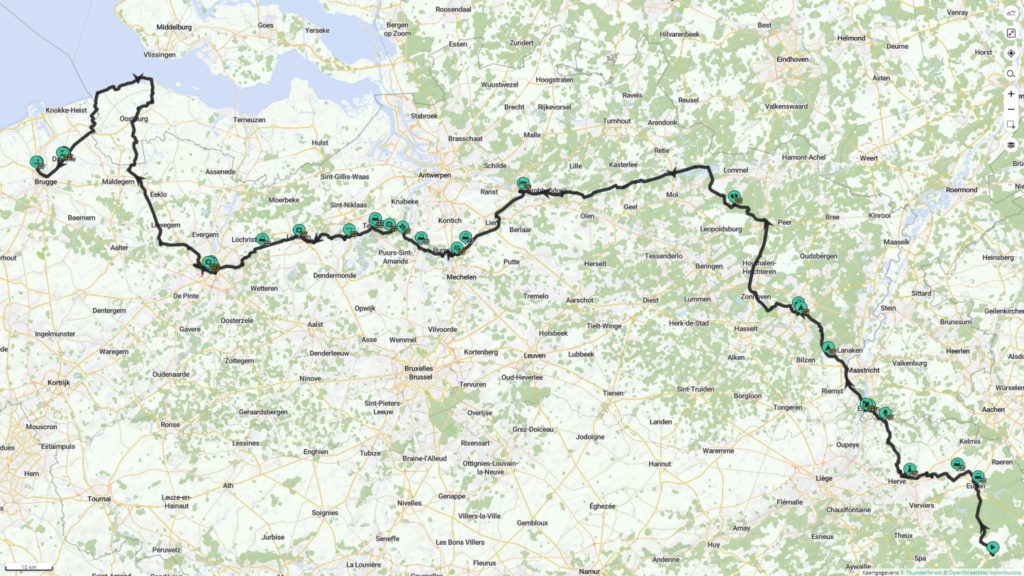 We'll start with Tania. We know you've done quite a few challenges before. So this will be easy peasy for you? What do you expect?
Tania: I've done a few 24hr cycle challenges: Diagonale 2016 (320km), Paris-Calais 2019 (310km), Little Belgium 2020 (310km), ZigZag des Trappistes 2021 (350km). I think the most challenging this time will be trying to keep a similar pace for the 5 of us, so we ride and keep together… and keeping my legs going! I prepare for this (and the past challenges) by cycling, mainly on Sundays' BBB rides, and increasing my km over time.
And what are your thoughts ahead of the challenge, Yvonne?
Yvonne: I have done long rides before, for example Bangkok to Phuket in 8 days. In Belgium, the climbs will be more challenging but our regular BBB rides will be the perfect preparation for the Think Pink challenge! I have also attended a couple of bike workshops, so hopefully we can fix little stuff on the road ourselves.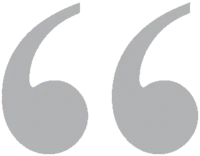 I am very confident because we have a great team
Céline, have you done anything like this before?
Céline: I've never cycled this distance, nor participated in a cycling challenge like this before. The maximum I've done is 225km in a day. But this ride over several days is really something I wanted to try. I'm not too worried about the distance as such. Hopefully it won't be too hot. I fear the most challenging will be to get back on the saddle (literally), and sit on it for 4 days. I suspect at least one part of my anatomy will not like it at all… I train regularly 2-3 times a week with a home trainer and try to do longer rides every second week. Hopefully, that will do.
Antje, what about you?
Antje: I think the daily distances of around 100km should be feasible, I ride such distances regularly on Sundays with the BBB. I have not yet done a four-day cycling challenge and I am very curious about how I –and we- will cope with being in the saddle four days in a row! This being said, I am very confident because we have a great team, with all of us being sufficiently trained, motivated and fit.   
And Kristien, how about you?
Kristien: To be honest I don't really know what to expect! I got my bike only a year ago and I haven't done any challenge of this kind before. I'm glad Yvonne pulled me into topping up an Atomium ride to make it to 100 km. Other than that I'm counting on our fantastic group spirit to anesthetise any possible pains and sore muscles for me. Is that too optimistic?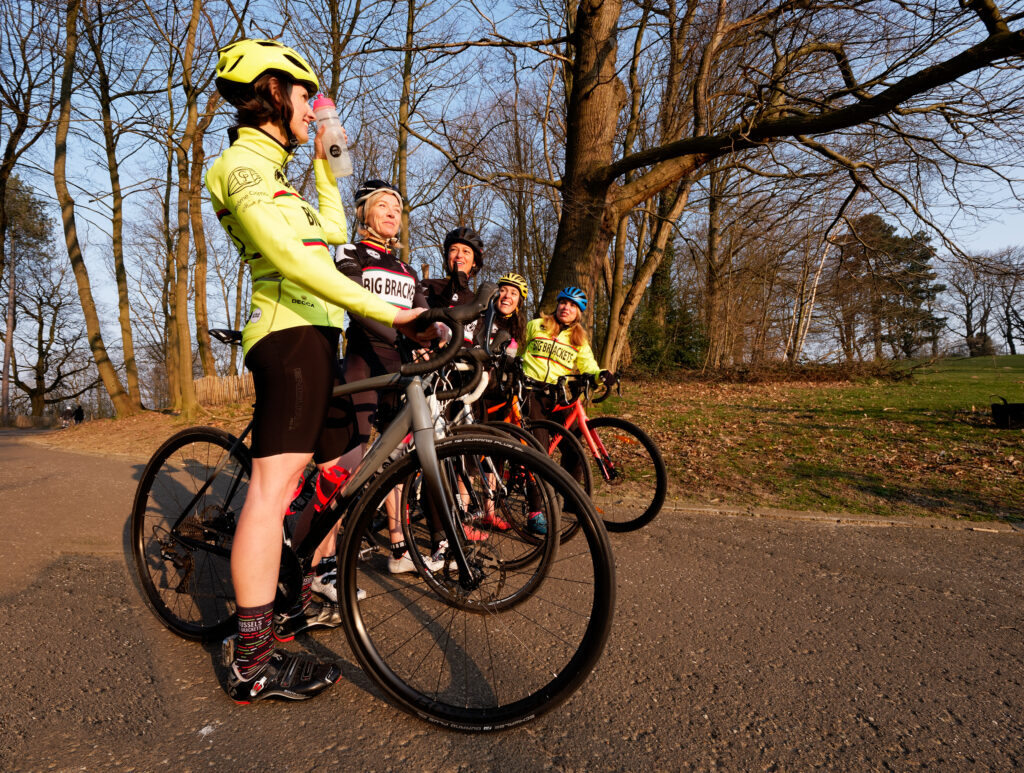 Last but not least, let's talk about what motivates these women to raise funds for Think Pink.
We'll start with Kristien, for whom it's of course a personal story. Can you tell us a bit more about your motivation?
As somebody who's been at the receiving end of the support Think Pink gives, I have experienced how meaningful it is what they do. They make sure that every woman that is diagnosed with breast cancer receives a big box with lots of useful things inside. For instance, it contains the Think Pink book, which offers answers to the many questions you have as a newly diagnosed patient. I found it very helpful. With all the testimonies in the book, I really got a sense that I was not alone. Think Pink has also developed an app with a lot of information, which even contains lists of possible questions for your doctors regarding all kinds of topics to help you prepare your appointments.
Apart from this personal support, there are of course their actions at bigger level to raise awareness of breast cancer and to support scientific research into the most effective treatments. I support those of course wholeheartedly. The earlier a woman is diagnosed, the higher her chances of survival are.
With my participation in the Think Pink ride, I want to contribute to ensuring that Think Pink can continue to support women and to fund medical research into the best breastcancer treatments. While doing our fundraising and our ride, we are also raising awareness of the disease, which is very important – and the reason why I am very open about what happened to me.
But of course I am also motivated by the anticipation of the fun we are going to have while riding through 3 countries with such a great team! To be able to do this just before the anniversary of my diagnosis with new friends from my new cycling club will be very meaningful for me. It will allow me to turn the page of this year and move forward again.
And what is your motivation, Yvonne?
On Kristien's first BBB ride she told me about her journey and the healing role cycling has played. I immediately offered to join the Think Pink challenge when she mentioned it. We probably all know women going through breast cancer and I am happy to support an organisation that lends its support in such challenging times. Oh, and soon after that ride with Kristien, we did a Gran Fondo together 🙂    
Antje, what about you?
I know of course the Think Pink organisation and had heard of related cycling challenges already two years ago. So, when Kristien and Tania proposed to participate, I did not hesitate – although the five of us don't really know each other since long. I am impressed by Kristien's story of fighting her breast cancer and have several cases of this disease in my circle of friends and family. So, riding and fundraising for a good cause is a huge motivation.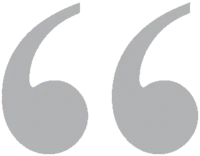 We probably all know women going through breast cancer and I am happy to support an organisation that lends its support in such challenging times.
Céline, what's your motivation?
I've wanted to cycle a long distance over several days for quite a while already and do something for a good cause too. This is the perfect combination. Through life, most women will have either been hit by breast cancer themselves, or have a mother, a sister, an aunt, a friend or a colleague who has. Men too, even if only indirectly. That's already reason enough to sign up. If cycling 400km can help research and support for patients and their loved ones, I'm in!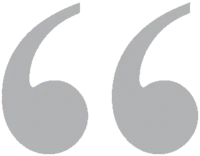 Both the cycle challenge itself and the cause we are riding for talk to me!
And what about you, Tania?
During my first BBB Atomium ride I met Kristien and while cycling and chatting, she told me how cycling was such a key factor when she was diagnosed with breast cancer and during her recovery from it. Within weeks of that first encounter, we had an Ethiopian dinner with some BBB female cyclists and we talked about the challenge. Within 24hr, I think, Yvonne had registered and I followed in! Both the cycle challenge itself and the cause we are riding for talk to me!