With a length of 300 kilometres, the GREEN DIVIDE is the longest green route in the Netherlands. Komoot ambassador and gravel enthusiast Erwin Sikkens created this ultimate green traverse of the Netherlands, connecting the Utrechtse Heuvelrug and the full length of the Veluwe.
Marianne (36) and Marie-Cécile (44), two of our female BBB members, decided to do this adventure together in May 2022. Here they tell us the basics about it.
GREEN DIVIDE RIDE-RECAP (by Marie-Cécile VR & Marianne B.)
What were you carrying with you on your bike?
Marianne: Clothes/food/tent/cooking devices/sleeping bag/matt/toiletries/bike repair kit/kindle/ phone charger/external batterie. My packs were not gravel packs and I broke one cycling downhill on a single track … I had so much fun I forgot to be careful with them 🙂.
Since then, I ordered a saddlebag and a handlebar pack designed for gravel! (Apidura)
Marie-Cécile: The same as Marianne (except for the tent and cooking devices that she was kind enough to carry for both of us). As a petite rider I had no other choice than to use a rear pannier rack: I have not enough tire clearance nor space in my frame to use a classic bike packing set up. But you can easily mount a light aluminium rear rack. Good tip received from a pro: use some Loctite 243 on the screws. It will secure your pannier rack and yet is easy to unscrew at the end of the trip. For the bags I used the Ortlieb Gravel Pack which I can only recommend: they are light and not too large nor too small, waterproof and with a strong mounting system that resists to the most uneven paths. I didn't weight the setup, but I think it was something between 10 and 12kgs. I also had a small front bag, very handy to spread the weight of the packing at least a bit between front and rear of the bike.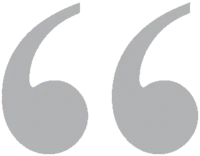 We discovered a network of very nice rest places for the bikers, hikers etc
Where did you sleep and what about the basic necessities?
We spent one night in a hotel and 2 nights in campings where we had all facilities.
We had 2 sets of clothes so that we could wash and let dry one every day while wearing the clean one.
Must haves:
a multi-use soap bar that you use for yourself and your clothes and that is light and small to carry with you.
sunscreen (yes, also in The Netherlands)
enough food and water since we rode sometimes for several hours without crossing any shop or anything.
We discovered a network of very nice rest places for the bikers, hikers etc: De Rust Punt. You can find a coffee machine, ice cream, snacks etc in sheds near farms. It's unattended: self-service. You pay what you take and enjoy some well-deserved rest for a little moment. Unfortunately, all the RustPunt on our road were not open which led us to some frustrations 😬
Expectations, emotions and post-event feelings to share?
Marianne: Surprised by the landscapes, cycling in The Netherlands is fantastic, everything is made for cyclists (sauf le train mouahaha would say MC).
Happy to succeed and to eat a big hamburger in Zwolle! Looking forward to going back for another adventure.
Marie-Cécile: We discovered an unexpectedly wild part of The Netherlands, and it was fantastic. It felt like we were miles away from everything at some points and it was great. We encountered deers and boars in the forests and rode next to huge Shetland cows who walk free in nature parks. A very liberating experience.
The road is not very technical but can be quite tiring in the most sandy parts. Those were the most difficult parts for me. Marianne rides through anything and on any kind of roads. I had to hang on at some points, but I made it 💪
Two or three days after we came home I realised that I had achieved something and felt very proud of it: after all I started riding 2 years ago and had not much off road experience.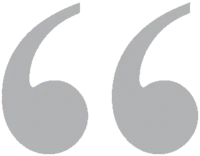 Two or three days after we came home I realised that I had achieved something and felt very proud of it !
Recommendations for other girls (and/or boys) who might be interested in this sort of gravel trip?
Marianne: Do it! And take a break at the Mountain Bike Museum in Arnhem, it's amazing and the owner is very friendly! You may not like bikepacking (and it's ok), you should rent the equipment for your first trip.
Marie-Cécile: The Green Divide is perfect for a first bike packing experience: you ride into nature but are never that far away from cities if needed. No need to say The Netherlands is especially bike friendly and the infrastructures are great.
And do it with someone who really feels like it and whom you can rely on and will have fun with. 4 days on the saddle and 3 nights can be really nice or really long… so choose wisely who you'll ride it with. Marianne and I were very complementary and I was really reassured by her knowledge of camping (it was a first for me !!) and experience in riding off road. We had great time and I'm looking forward to our next adventures 😃
Photos (c) Marianne Boisset & Marie-Cécile Van Rossem