On 20 February, the 2022 Brussels Hill Climb Challenge goes out with a bang!
The grand finale of the 2022 Brussels Hill Climb Challenge (BHCC) is fast approaching, and we have a special treat in store. For the very first time, the last leg of the BHCC will take place as an actual hill climb event on Sunday 20 February, from 9.00 until 13.00, on closed roads on the mightily steep Rue du Mystère in the commune of Forest.
Organised with the support from the City of Forest (Brussels) and the Fédération Cycliste Wallonie Bruxelles (FCWB), this event marks the return of racing in Brussels for the 2022 season. It is an event open to everyone and will be organised with a fun and family-friendly atmosphere. There will be a 'Village Départ' and a podium ceremony to reward the winners of the competition. 
The race will welcome 130 participants in total, who will each have a chance to best themselves on the Rue Du Mystère climb by setting off every minute. A kids race will also be organised within the event.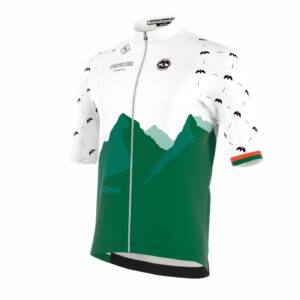 La finale du Brussels Hill Climb Challenge, le 20 février à Forest, marque le retour des compétitions cyclistes dans la région bruxelloise. Son originalité ? Une approche ouverte destinée à un public nombreux !
Pour dynamiser la saison cycliste hivernale le Brussels Big Brackets organise le Brussels Hill Climb Challenge, une compétition ouverte à tous qui s'étend sur 10 semaines. Chaque semaine les participants se mesurent contre-la-montre à une côte de la région bruxelloise. Un classement par manche et un classement général sont établis chaque semaine grâce à l'application Strava.
Pour la première fois, une grande finale sera organisée Rue du Mystère, une des rues les plus pentues de la région, à Forest le dimanche 20 février, entre 9 et 13 heures, sur parcours fermé, avec le soutien de la commune de Forest et celui de la Fédération Cycliste Wallonie Bruxelles qui marquera ainsi son grand retour à Bruxelles !
Cet évènement vise à promouvoir de manière ludique le cyclisme à Bruxelles. Il vise un large public, du plus jeune au plus expérimenté, en se confrontant à son propre temps lors d'un effort de contre la montre.
130 compétiteurs sont attendus. Ils s'élanceront toutes les minutes pour un effort solitaire. Une initiation ludique à la compétition pour les enfants est aussi prévue. Un village départ sera aussi prévu, ainsi qu'une cérémonie et un podium pour les vainqueurs de l'épreuve.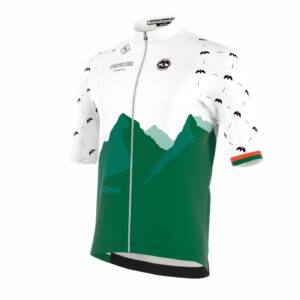 De Grote finale van de Brussels Hill Climb Challenge (BHCC) 2022 komt stilaan dichterbij en belooft een verrassend slot. Voor de eerste keer, wordt de finale als een echte klimkoers georganiseerd op 20 februari van 9.00 tot 13.00 uur. De Mythische klim van de Mysteriestraat in Vorst wordt voor de gelegenheid een gesloten fietsparcours.
Het event wordt georganiseerd met de steun van de gemeente Vorst en de FCWB (Fédération Cycliste Wallonie Bruxelles) en brengt de koers opnieuw naar Brussel. De inschrijvingen zijn open voor iedereen en wordt georganiseerd in een ludieke en familiale sfeer, met een startdorp en afsluitende podiumceremonie, voor de winnaars van de competitie.
Aan de startlijn worden 130 deelnemers verwacht, die met één startschot per minuut het beste van zichzelf zullen tonen in een individuele chrono. En er wordt ook een 'kids race' voorzien!