BBB SEALS PARTNERSHIP WITH SOC TRAINING CENTRE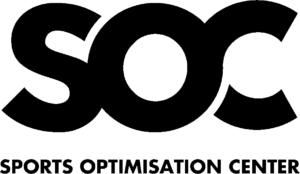 We are delighted to announce our partnership with SOC (Sport Optimisation Ce
nter), a new sports training centre in Auderghem, with many discounts for BBB Members across their services!

👉 To SOC x BBB 2023 price list
Among the services offered by SOC to BBB members:
Bikefitting (3h session including cleats setup, use of different saddles, FMS mobility test, follow-up and feedback)
3D Aero analysis (two 1h sessions, including extensive follow-up and feedback)
Coaching, tailored to individual needs and objectives, including use of Training Peaks platform
Ramp and lactate test, including mobility session, feedback and training advice
Zwift 'afterwork' events, including use of Zwift room with Tacx Neo trainers: 15 euros per person (including food and refreshments)
Use of Zwift room (access to Tacx Neo trainer)
Bike repairs, including carbon frame repairs
👉 To SOC's website
—
BBB Racing "SOC's Discovery Day"
November, 27th, 2021, eight BBB RACING Members spent a morning at the Sports Optimisation Centre (SOC) to test some of the services they provide. From a spot of yoga, tips regarding bikefitting and pedaling efficiency, and undertaking mobility (FMS) tests, we had a real fun time and learnt a lot. The morning ended with a short seminar which included a session on how to prepare a cycling season based on individual objectives.