INFO ABOUT "MONT DES ARTS" TIME TRIAL
We'll be pleased to welcome 130 riders on Sunday 12 February, thanks to the support from the City of Brussels and from the Fédération Cycliste Wallonie-Bruxelles.
The exercise proposed by the Brussels Big Brackets consists in one climb, as fast as possible. It will be timed professionally and the winners get a state-of-the-art trophy in good-old flandrien style (two rankings, man/woman). 
REGISTRATION & START-TIMES
Sunday 12 February
Individual Time Trial
Official FCWB race (cat. 1.18.1)
with the presence of official stewards and time keepers
Open to everybody, women and men, skilled or not, licenced or not, considering you've got your own RC insurance
Here is some practical information for Sunday 12 February.
The event will take place from 9h to 12h30 at the Mont des Arts in Brussels.
Program of the day:
Wave 1: 9h30 > 10h00
Kids race: 10h00 > 10h10
Wave 2: 10h15 > 11h00
Kids race: 11h00 > 11h10
Wave 3: 11h10 > 12h00
Podium Ceremony: 12h10 > 12h30
You will find your start time on a timetable available on Saturday 11 February.
To race you will need a race number!
You can pick up your number at the registration desk. We encourage you to pick it up between at least 30 minutes before your start time. The registration desk is located in the middle of the hill (see map below).
No race number = no time up the hill!


Please take safety pins if you have some
Location
Start is located at the crossing Cantersteen / Place de l'Albertine / Mont des Arts-Kunstberg in Brussels, under the famous Carillon / Klokkenspel.
length: 300 meters
average gradient: 5.1%
vertical drop: 15 meters
You want to get more datas about the segment? Check-out this Strava segment, which is approximately the same. Please note that we won't refer to Strava but to the time measured by the official stewards and time keepers.
Do you have what it takes to get to the top?
Kids are also very much welcome to take part in the race!
One "race" will be organised, as a leave-all-together with the aim of getting as far up the hill as possible on a bike and finish the hill by foot if needed.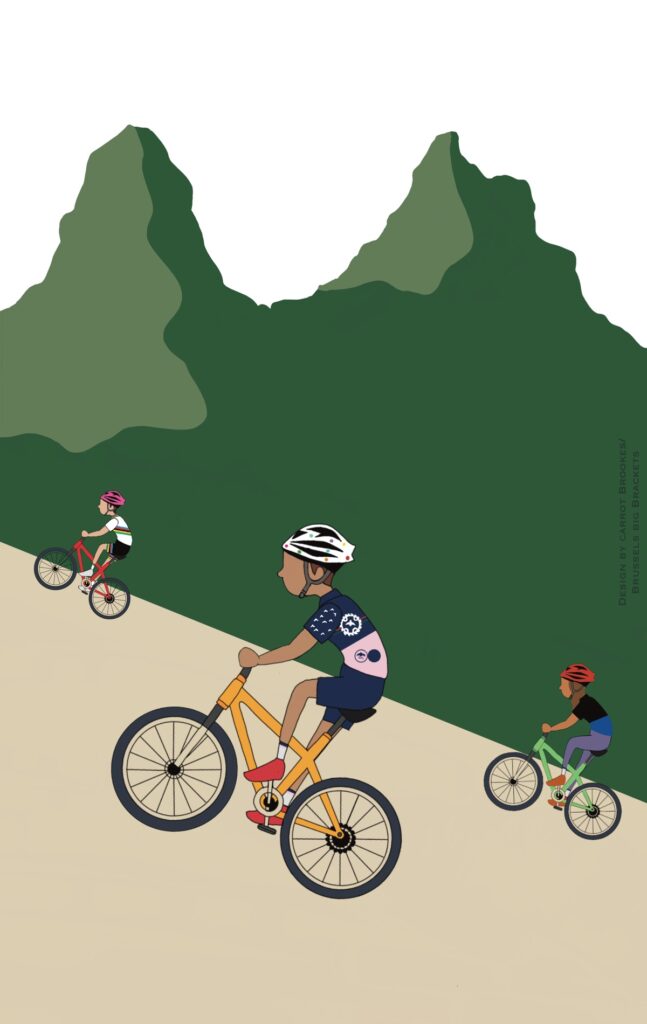 Start at 10:30

There are no age restrictions

No prior registration needed

Parents are more than welcome to assist and push their kids gently up the hill (make sure you leave enough space for kids around you though!)

Geared bicycles are recommended on the course but are not an obligation.
All kids will receive a small reward at the top. Come and have fun!