Jérôme Grimonpon is a proud BBB member… and has been awarded as finest 2020 chocolatier by Gault & Millau.
He'll appear as from now on the sleeves of our jersey. THANK YOU!
👉 To Jérôme Grimonpon's website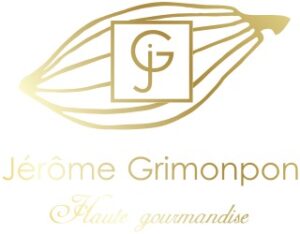 More about Jérôme
Of French origin, Jérôme Grimonpon arrives in Belgium after having obtained his CAP of pastry at the Campus of trades and crafts of Tours. While specializing in chocolate making by studying at the VET in Brussels, chocolate will prove to be a passion for him. He then worked 13 years at a prestigious chocolate factory (supplier of the Belgian monarchy) where he became responsible for production. In 2012, Jérôme wins the title of Best Artisan Chocolatier of Belgium (Belgian equivalent of the best worker of France) In April 2013, he decides to go out on his own and opens his own brand in Uccle and launches his own range of chocolate with a goal: "Share his passion for chocolate through his creations and make discover the taste of real chocolate of yesterday without a superficial sugar supply. "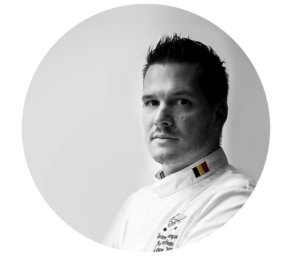 In october 2018 moves Jérôme to his new shop at Avenue Coghen. You can see him working in his atelier through a large window.
In 2019, Jérôme launches his collection of home made chocolate « de la Fève à la Tablette » (roasting en refining of cocoa beans from all over the world)
In 2020, Gault et Millau gives him the title of Best chocolatier of the year for Brussels.